Jaguar Land Rover Division
Agriculture Equipment Division
Headvy Equipment Division
A.V.R (Asian Vehicle Rental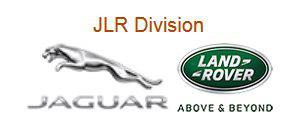 RMA Cambodia is the sole dealer for the UK's largest automotive manufacturing business, Jaguar Land Rover. JLR are built around two iconic British car brands: Land Rover, the world's leading manufacturer of premium all-terrain vehicles, and Jaguar, one of the world's premier luxury sports saloon and sports car marques. Boasting an exceedingly high international standard as well as the biggest showroom and warehouse in Cambodia along Russian Boulevard, Jaguar Land Rover allows our customers to experience an unmatched level of luxury and service.

Jaguar Land Rover Aftersales Services
To ensure that Jaguar and Land Rover's global standards of excellence are carried through, RMA Cambodia's aftersales teams are specially trained by Jaguar and Land Rover abroad. We also ensure that our teams refresh their skills and expertise through regular visits and training sessions from Jaguar and Land Rover experts. In addition, we recently unveiled the world-class Jaguar Land Rover showroom. This facility was constructed to meet the extraordinarily high standards of the prestigious Jaguar Land Rover brand and to provide our customers with an exceptional automotive experience. Our facilities are equipped with the latest diagnostic equipment, a comprehensive range of tools, and have direct access to the full range of Jaguar Land Rover/Range Rover genuine parts and accessories.